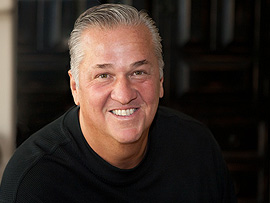 Scott Bolzan Speaker/NY Times Best Selling Author
Scott Bolzan (Born 7/25/62 in Chicago, IL) has fulfilled the dreams of playing in the NFL becoming a professional pilot, and owning and operating a successful aviation company specializing in managing corporate aircraft. Growing up in Chicago, IL in a middle class family provided Scott with the work ethic and character building foundation necessary to achieve his goal of playing in the NFL as an offensive lineman. It was apparent in high school that he was blessed with talent.
College Career
After his successful high school career he accepted a full athletic scholarship to Northern Illinois University.  Under the direction of his head coach Bill Mallory and mentor Joe Novak at Northern Illinois University Scott's talents started to flourish. Throughout his college career he grew as a person, realizing the life lessons he learned through football would one day become very important in his life. His college career blossomed becoming a 4 year starter and 1st team Mid-American Conference as well as All American (Honorable Mention) his senior year. Scott was also inducted to the Northern Illinois University Hall of Fame.
Professional Career
In 1984 the New England Patriots in the 9th round drafted Scott. Like many rookies experienced, it was a daily fight to earn a spot on the roster, eventually he was released from the team and signed with the Memphis Showboats in the USFL. After enjoying a season of gaining much needed pro playing time experience he once again dealt with the life lesson of being released. This allowed him to get back into the NFL with the Cleveland Browns where he sustained a career ending injury in his second season.
These obstacles strengthened the "Never Give Up" attitude that allowed him to create himself in business. After football, successful careers in financial planning and the insurance business allowed Scott the opportunity to seek his fortune in his true love -FLYING.
Bolzan grew a successful and trusted charter business in Scottsdale, AZ and was soon flying surgical transplant teams thought Arizona as well as nationally. Scott's company was honored to bring the first heart transplant into the state of Arizona for Mayo Hospital. In record time, the charter company went from unranked in 2004 to ranked number 2 in 2005 then to the number 1 ranked Charter Company by Arizona Business Magazine in 2006. Scott sold the charter company in 2008 and is now the Founder of Legendary Jets LLC in Tempe, AZ specializing in professional business aircraft management and ownership. Scott also serves on the Board of Directors of the NFL Alumni Arizona chapter as the Membership Director and on the Board of Directors for the Brain Injury Association of Arizona.
Overcoming Life's Challenges
After a brief career in the NFL Scott and Joan were faced with the devastation of loosing their first-born daughter, Taryn, when she was stillborn, full term on the day of her birth. Scott found the strength to build a new career in financial planning while comforting his wife through her deep depression. With a bold move to Arizona, Scott began a new career as a pilot in the aviation industry.  Scott encountered the never-ending challenges of an entrepreneur trying to make his mark in the business world.  Years later Scott struggled through his son's battle with a drug addiction. On December of 2008 Scott suffered a brain injury erased the memories of his entire 46 years of life due to profound retrograde amnesia. He has spent most of his time since trying to rebuild his experiences and lessons of his previous life. Throughout this traumatic brain injury he has learned to persevere through adversity and remain hopeful and optimistic that he will reinvent himself to become the face of brain injury helping others to overcome whatever challenges they face.